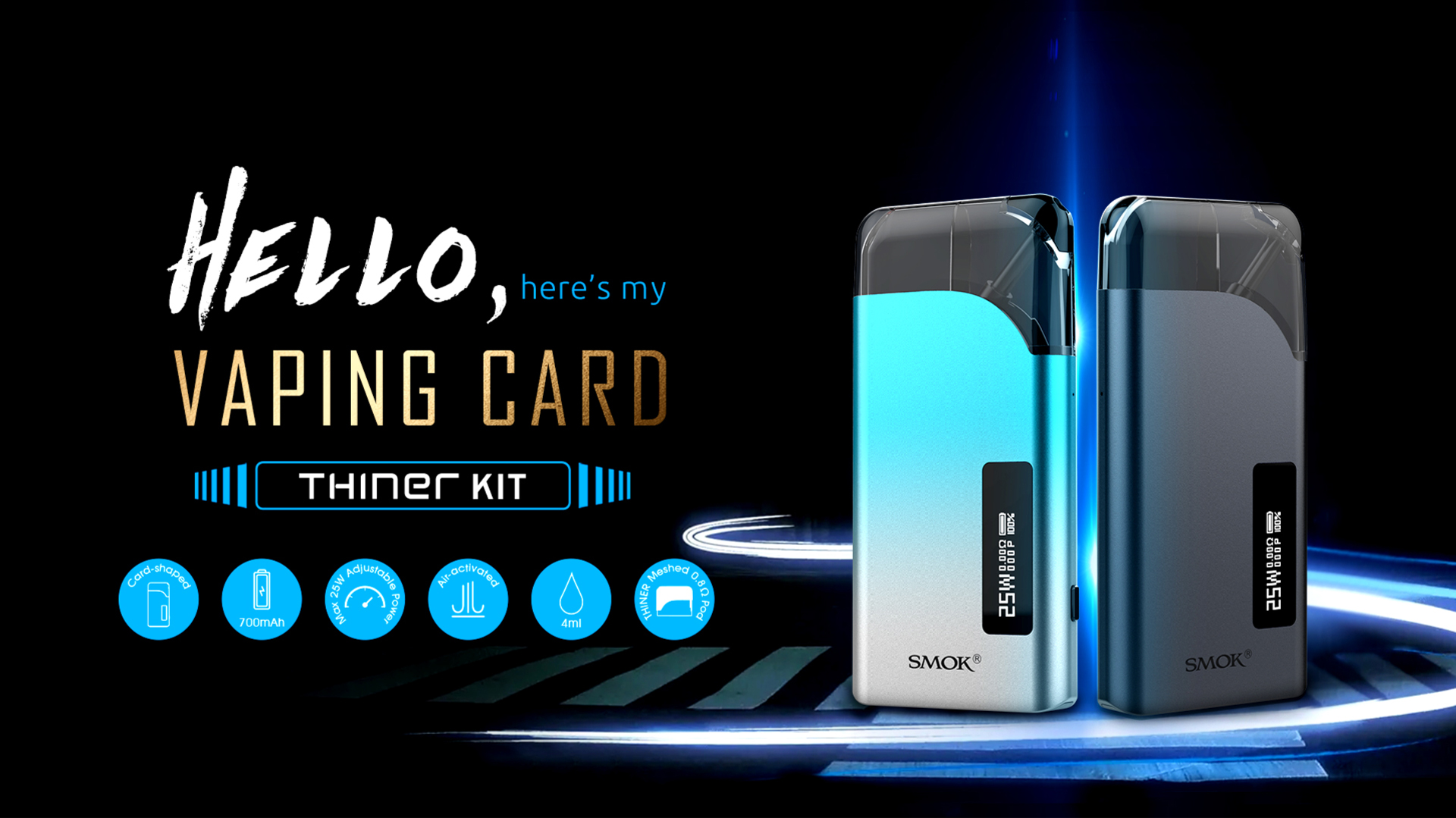 THINER impresses on you with a card style, more creative and space-saving than common bulky vaporizers. A
700mAh of rechargeable battery and a 4ml of refillable pod unite in delivering you thrilling vaping with long
endurance and diverse flavors. THINER supports you to adapt the wattage level within 5W-25W to your taste
preference, the higher the wattage is, the faster the heating speed is and the stronger the taste is. The plug-and-play
system simplifies the pod replacement. Innovation keeps changing the vaping experience!
6 COLORS AVAILABLE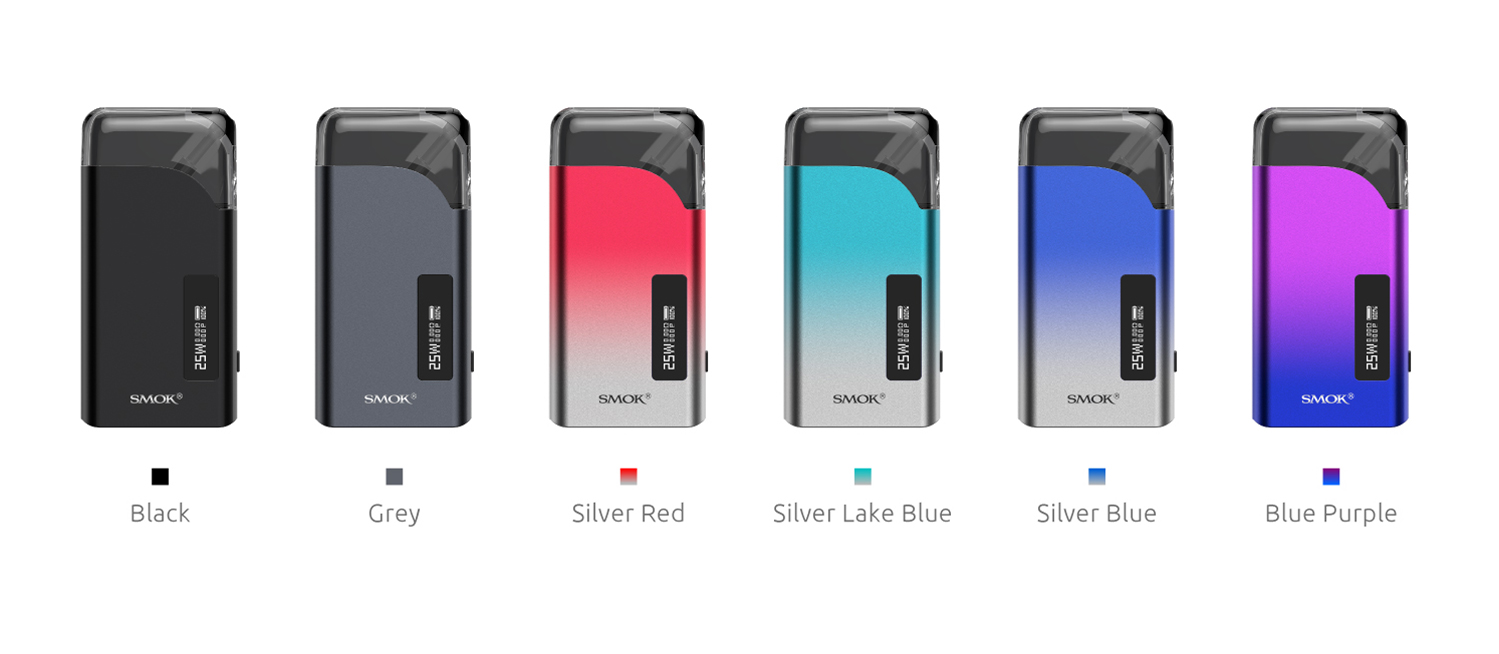 THE KIT INCLUDES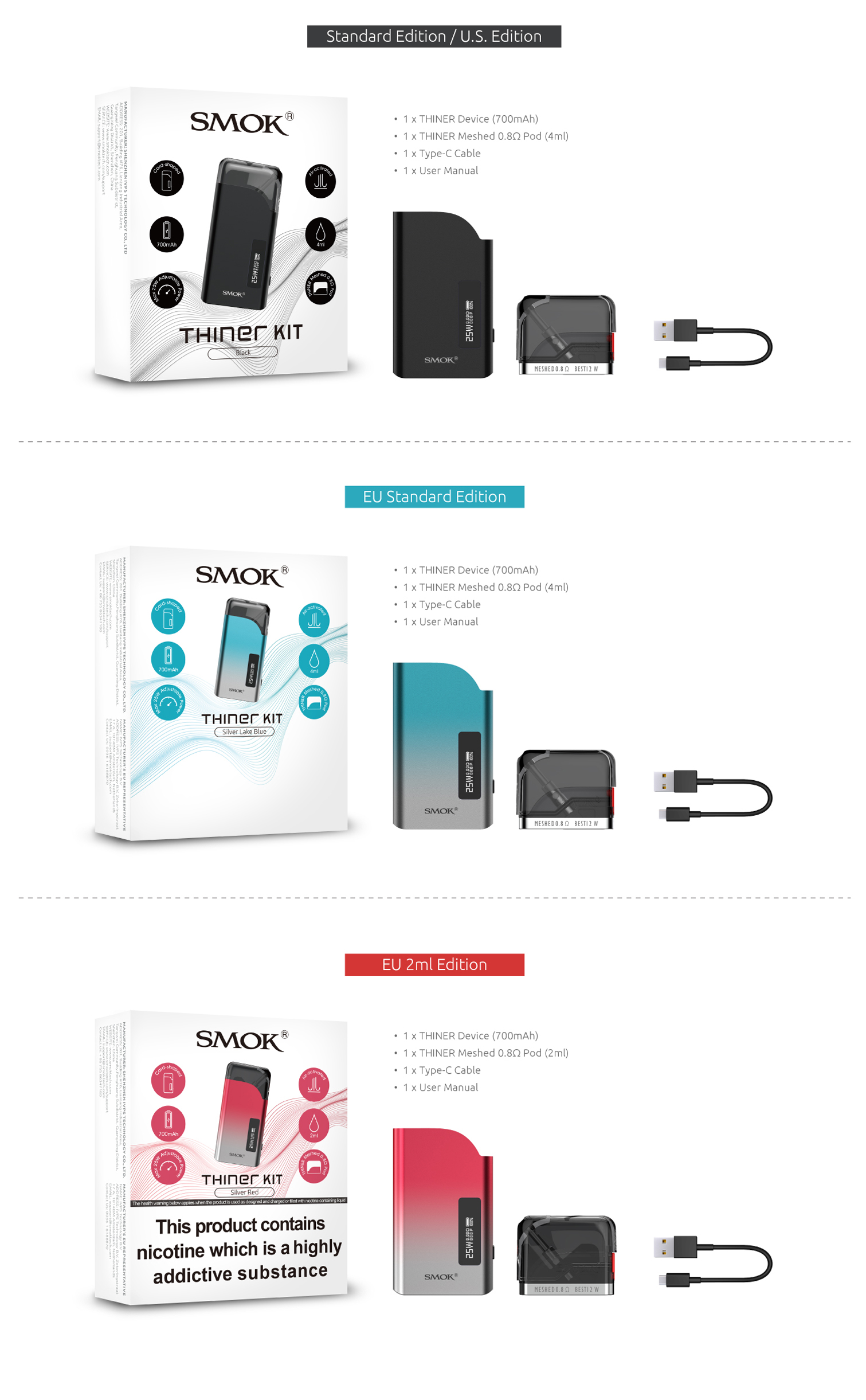 WHEN VERSATILITY MEETS SIMPLICITY
Refresh the appearance into a card shape with round corners and smooth lines, portable, delicate but still versatile.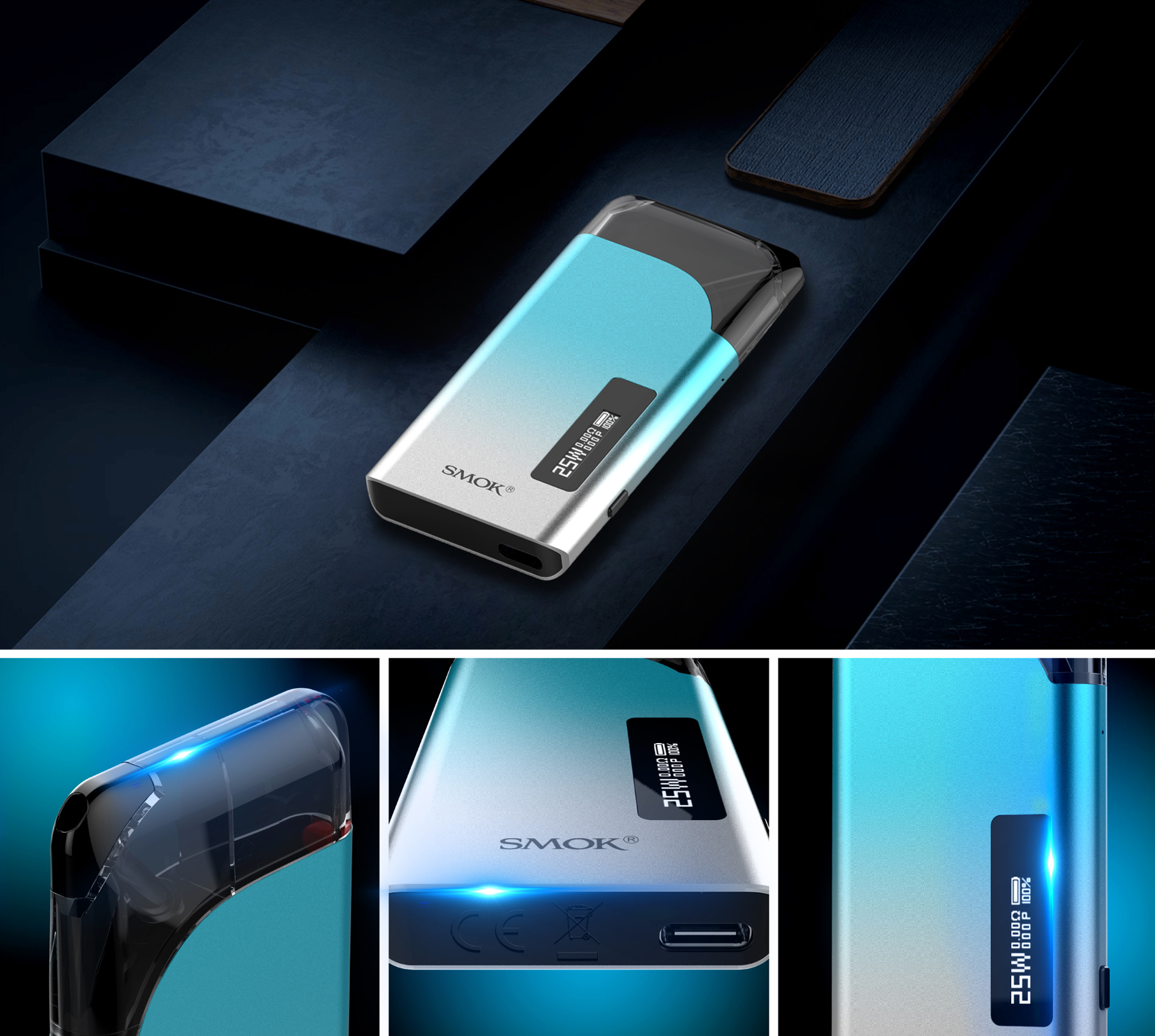 SPECIFICATIONS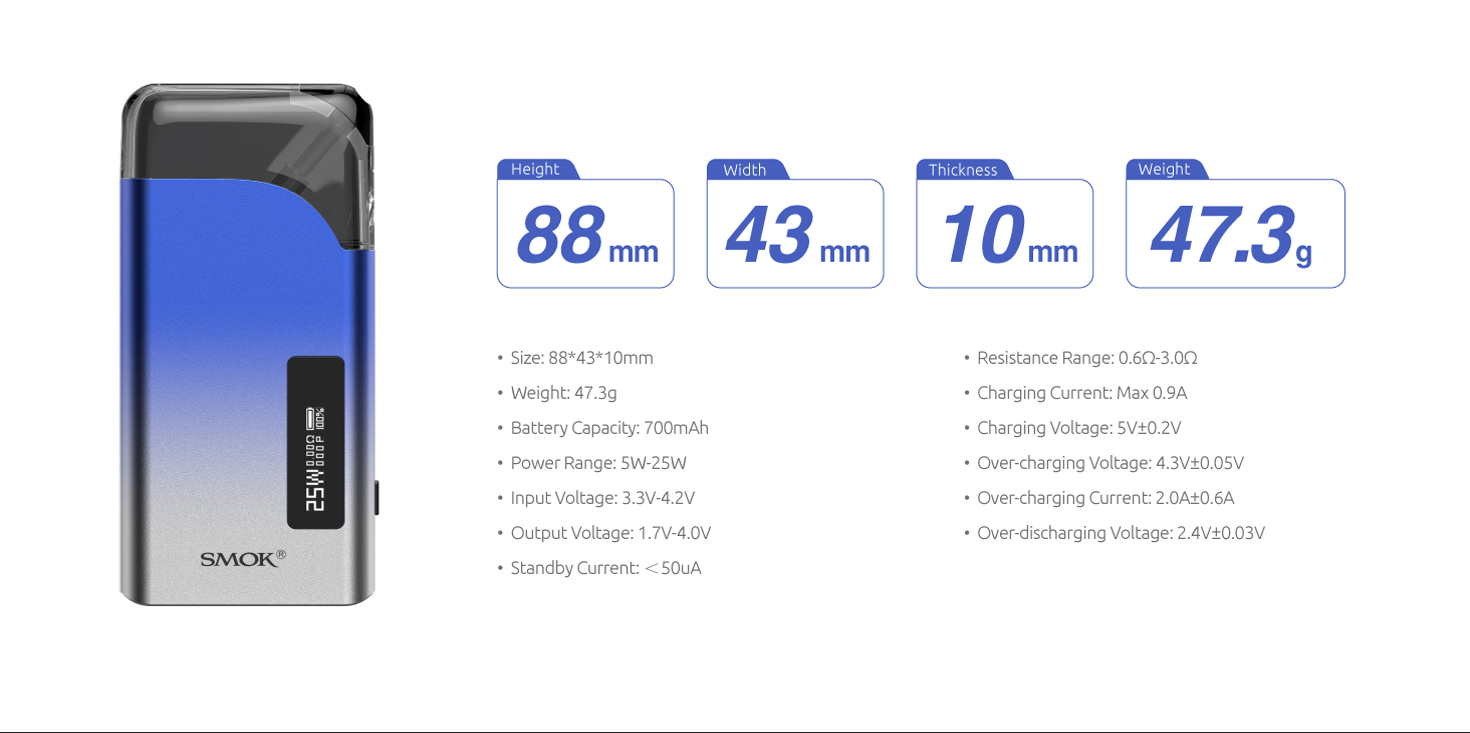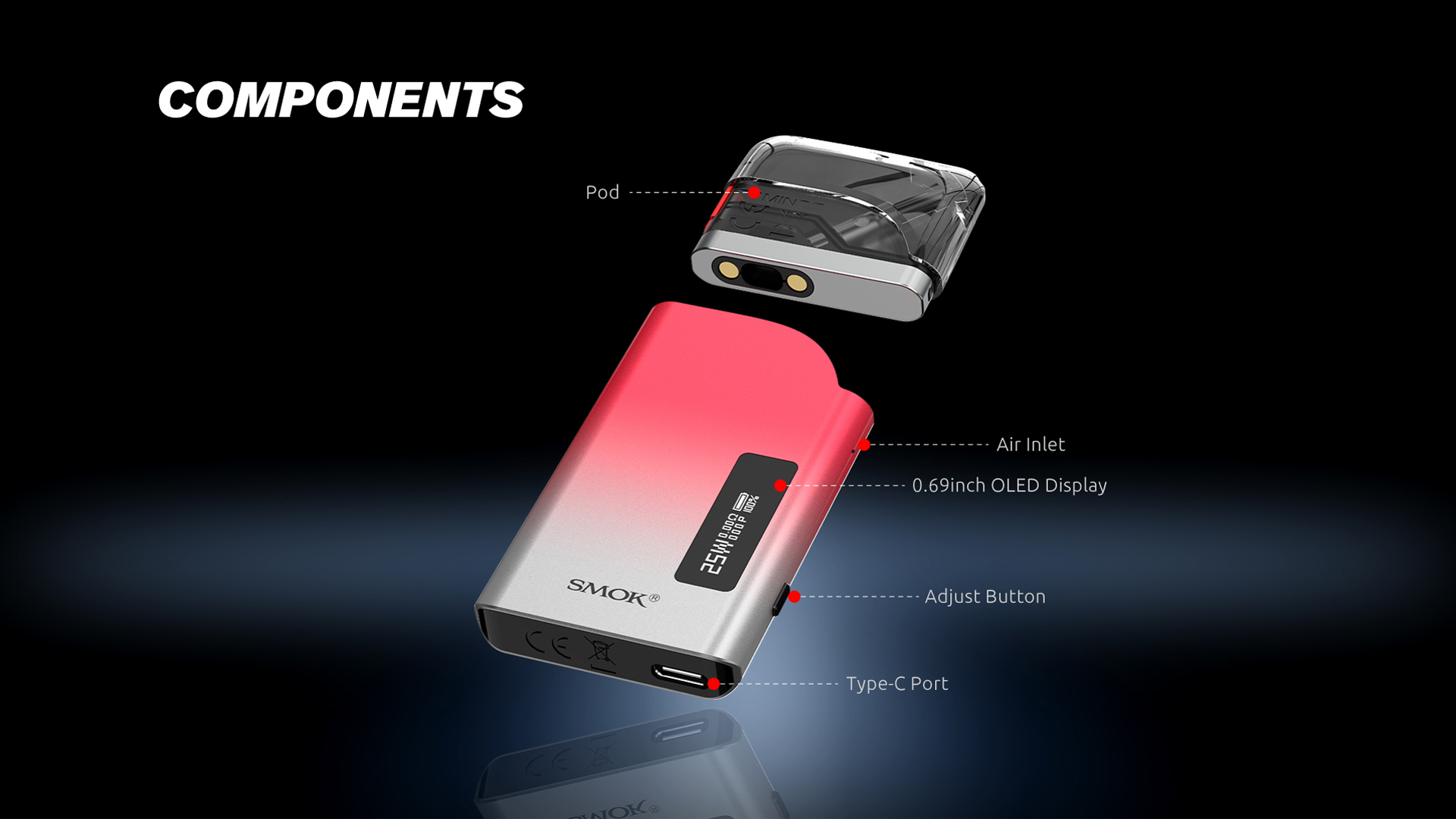 TRACE THE SOURCE OF MIGHTY PERFORMANCE
An integrated battery of 700mAh has a great significance for the long endurance and stable performance of the
compact THINER.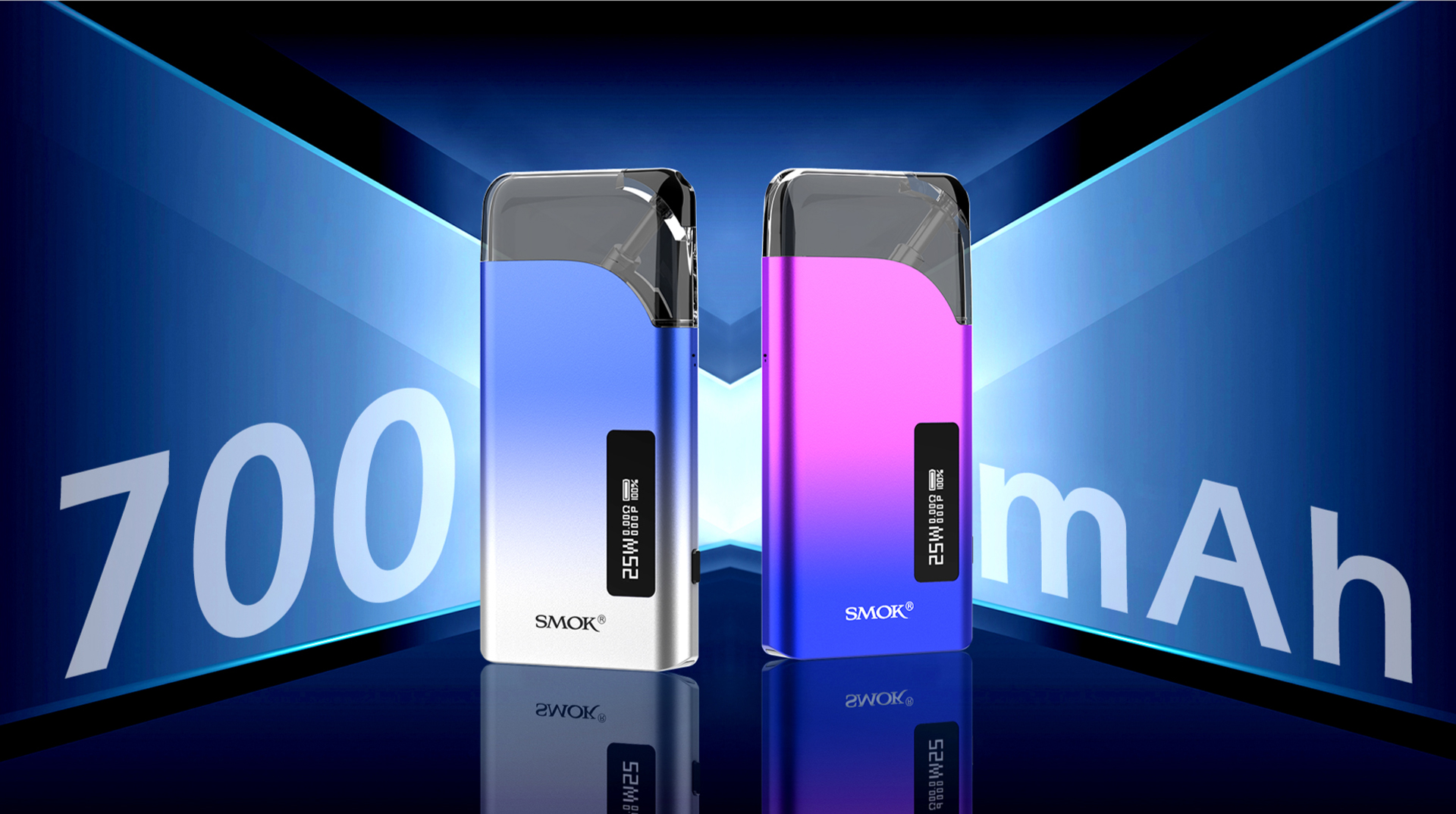 IT'S UP TO YOU HOW IT TASTES
With power adjustment in a range of 5W to 25W, you are empowered to lead your vaping at your pace.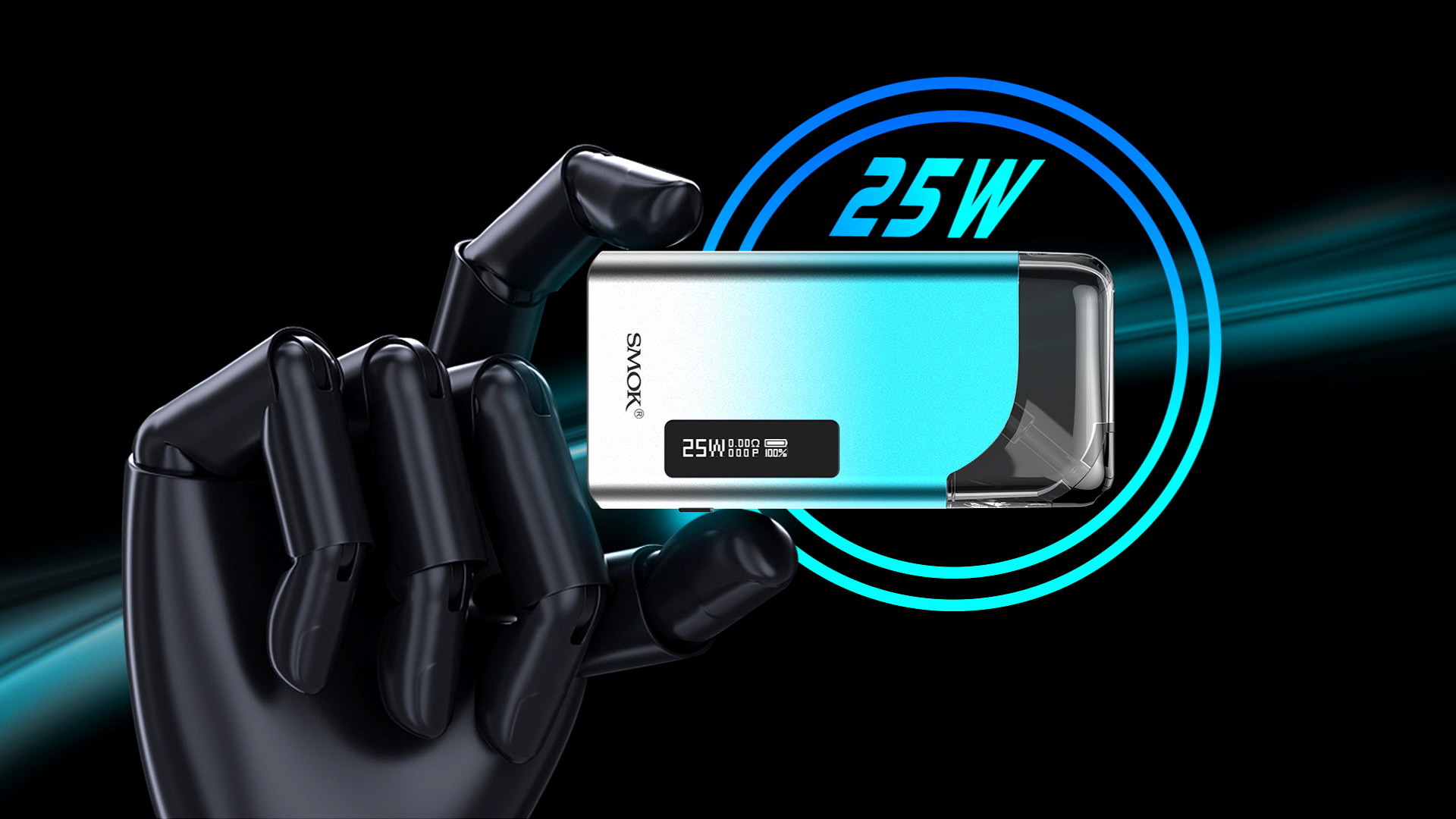 DIGITIZE YOUR VAPING IN DETAIL
Unimpressive as the 0.69inch OLED screen is, it is functional, clarifying your vaping by displaying the real-time data,
including the battery life, selected power, resistance, and puff numbers.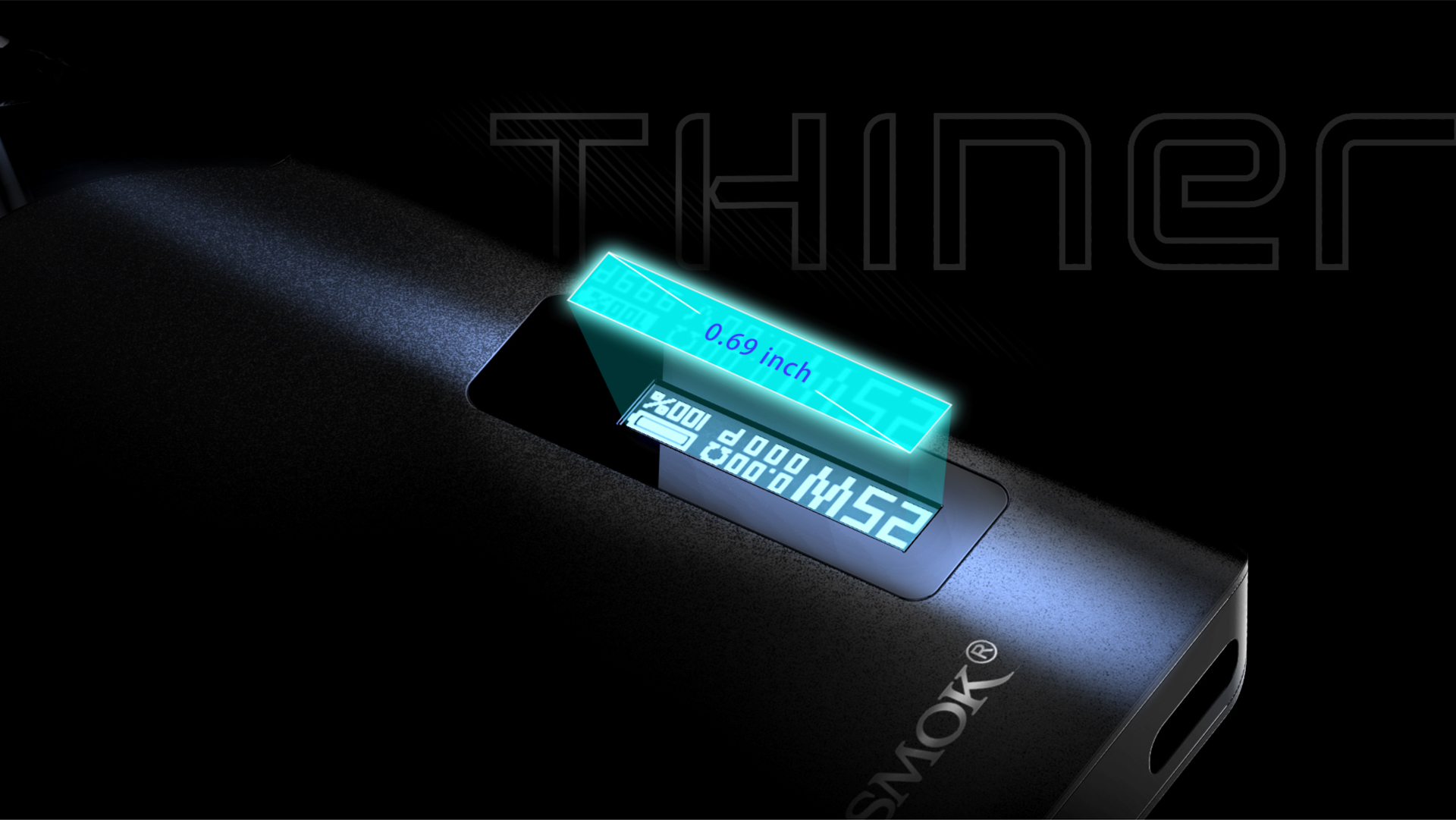 TYPE-C CHARGING
Fuel the underpowered THINER via a type-c port, sufficient to promote the efficiency of charging and shorten the waiting period.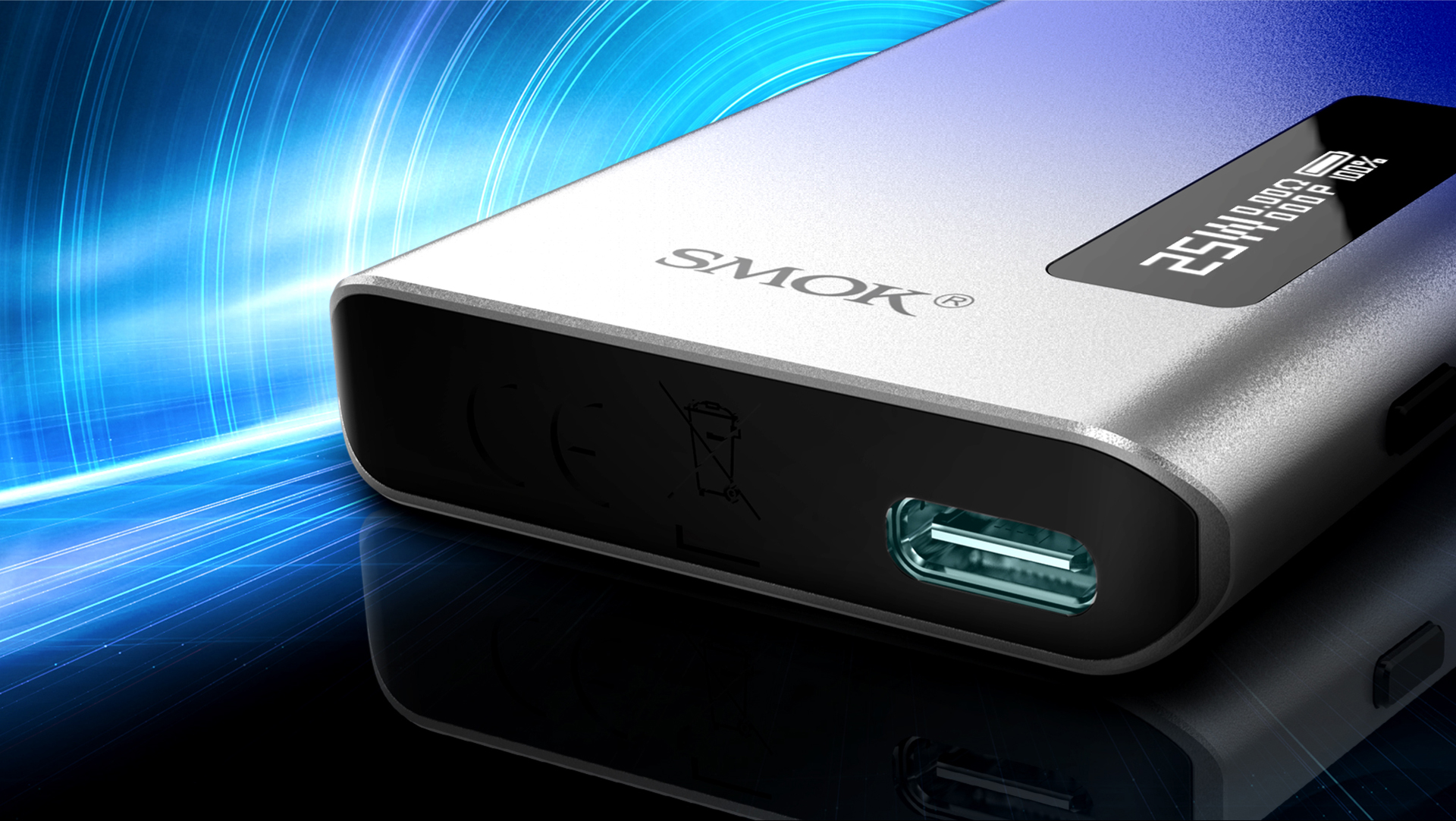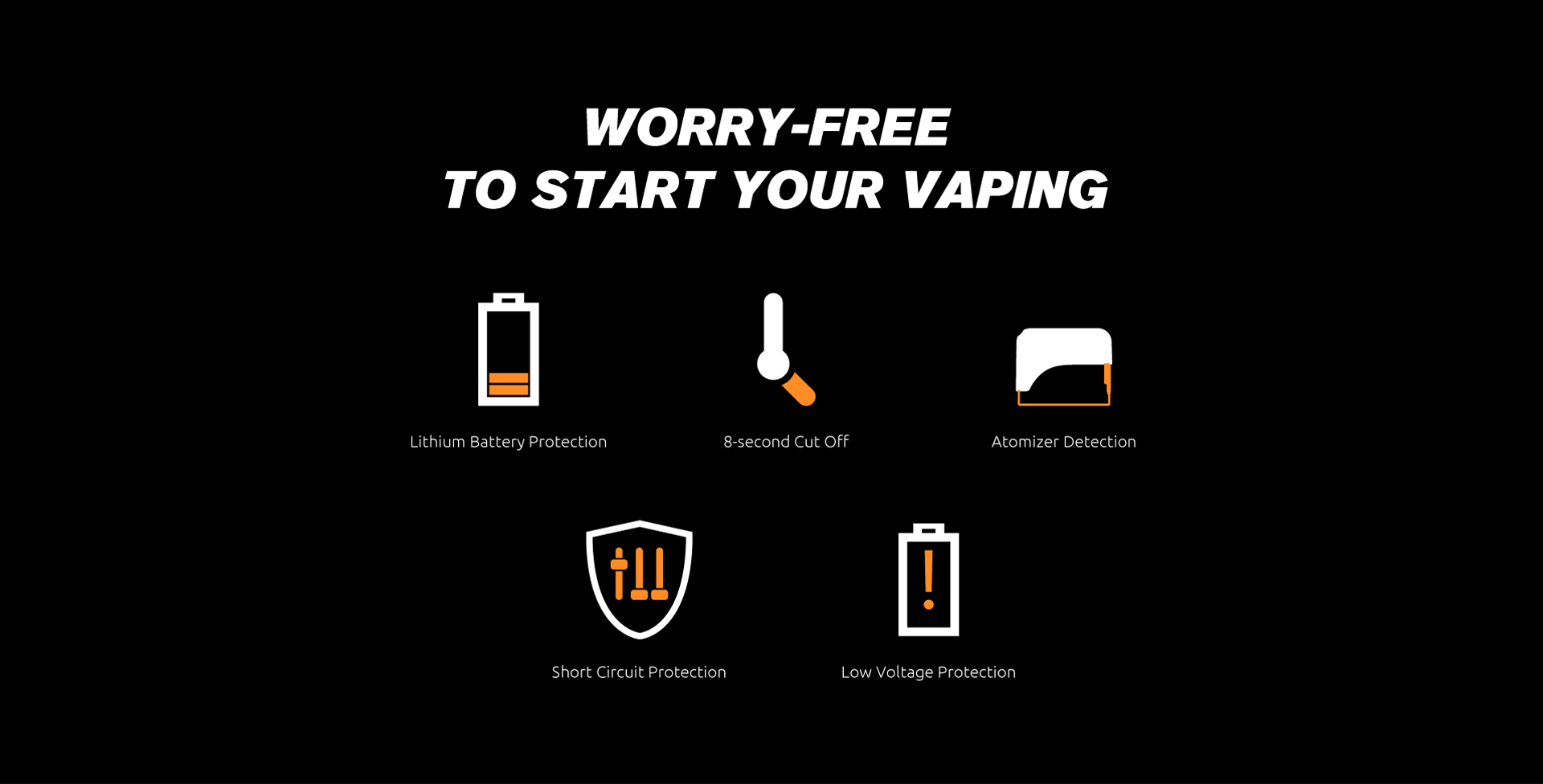 4ML OF REFILLABLE POD
The open system makes it accessible to various flavors of the e-liquid and the capacity of 4ml affords a continuous vaping.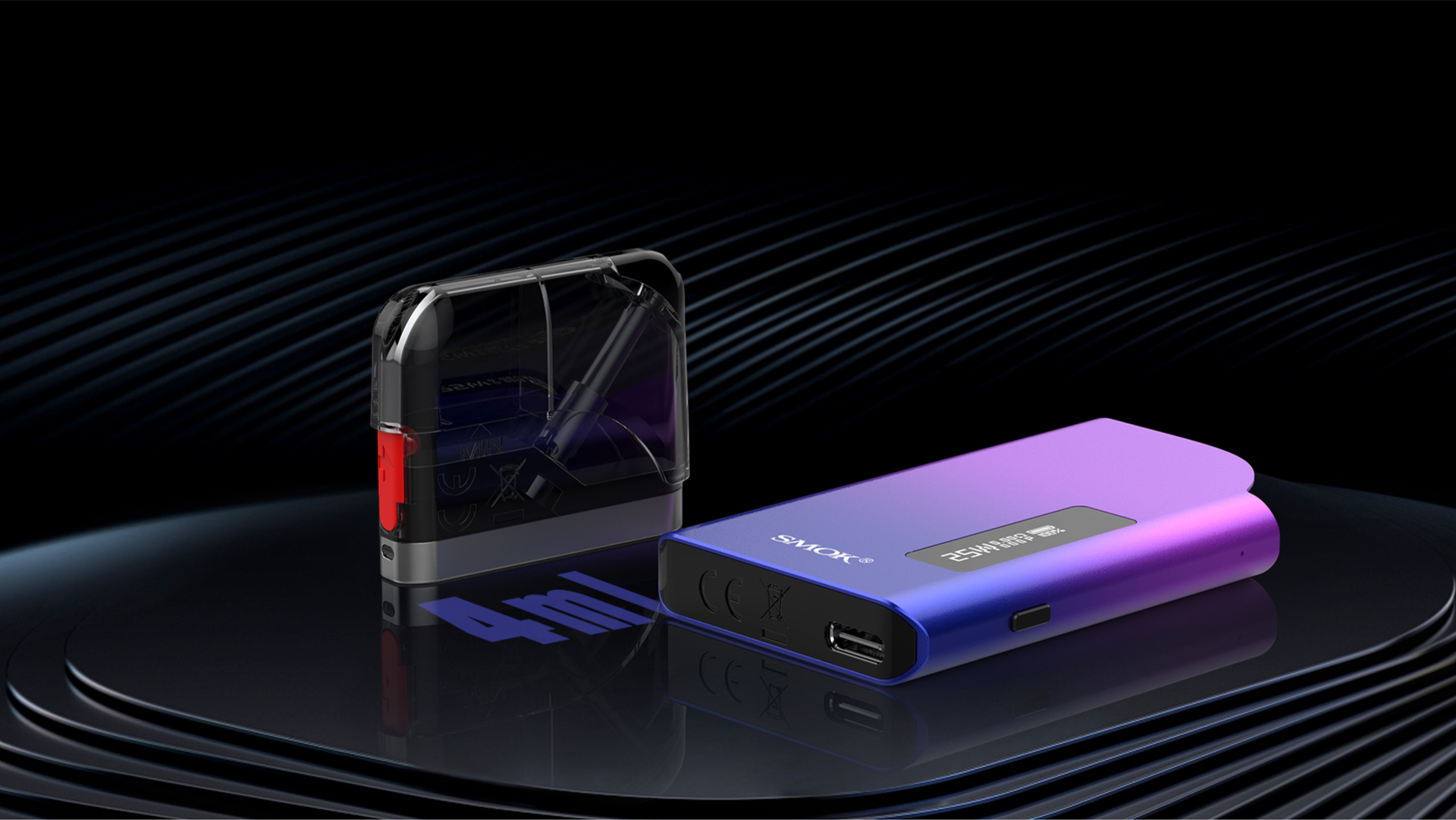 HOW TO FILL WITH E-LIUQID
Do not inhale immediately after filling the pod. Let it stand for 2-3 minutes to get the cotton completely saturated.