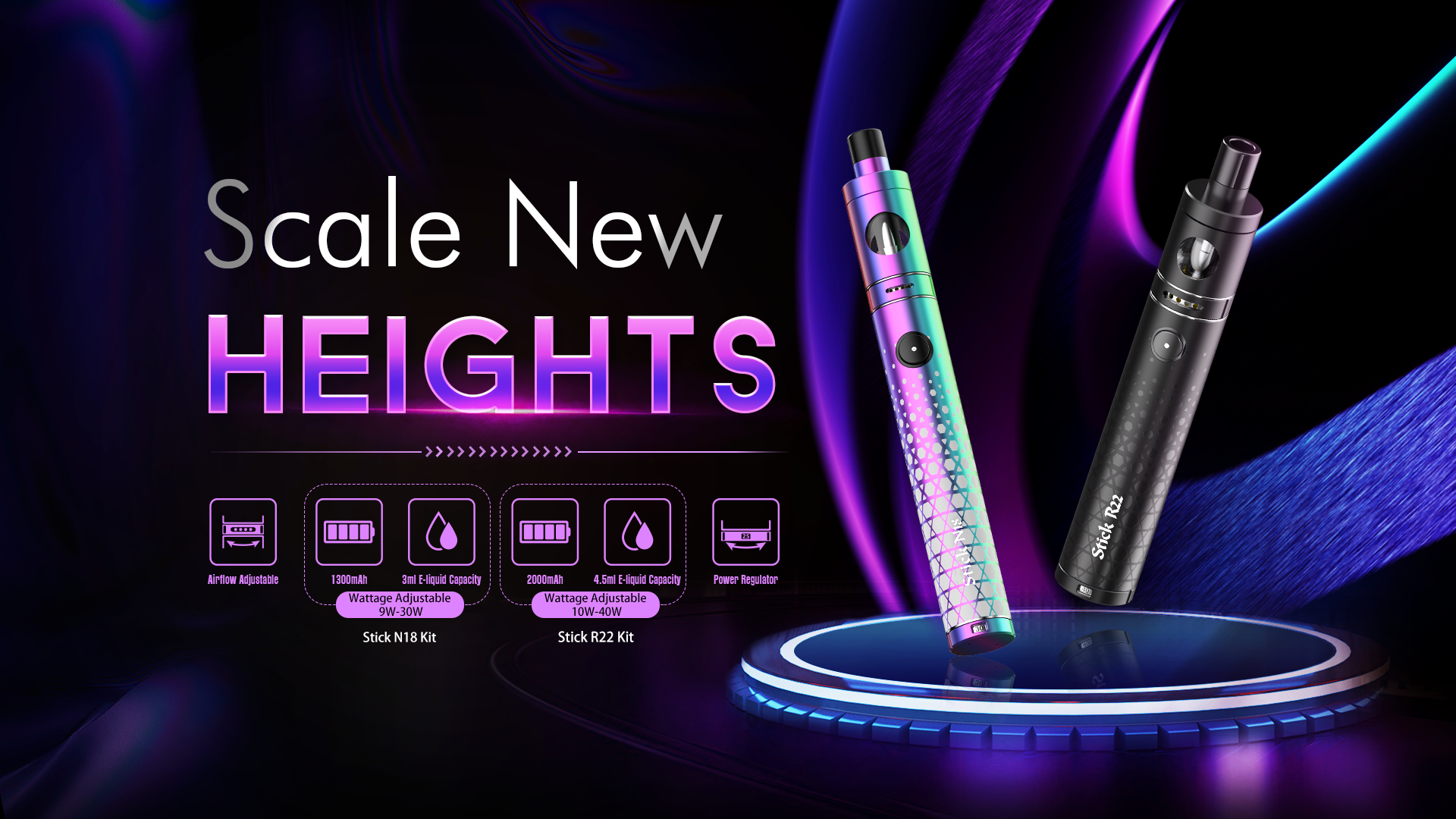 Being always ready for any kind of challenge is a code written into our genes.
The acclaimed Stick family ushers in two delicate stick devices with remarkable features: the adjustable airflow ring, the
power regulator for multi-level adjustment up to 30W/40W, and a satisfactory 3ml/4.5ml juice capacity. Boasting high
strength stainless steel and a unique design, these two devices are impressive with visual effect and hand feel.
Innovation keeps changing the vaping experience!
7 COLORS AVAILABLE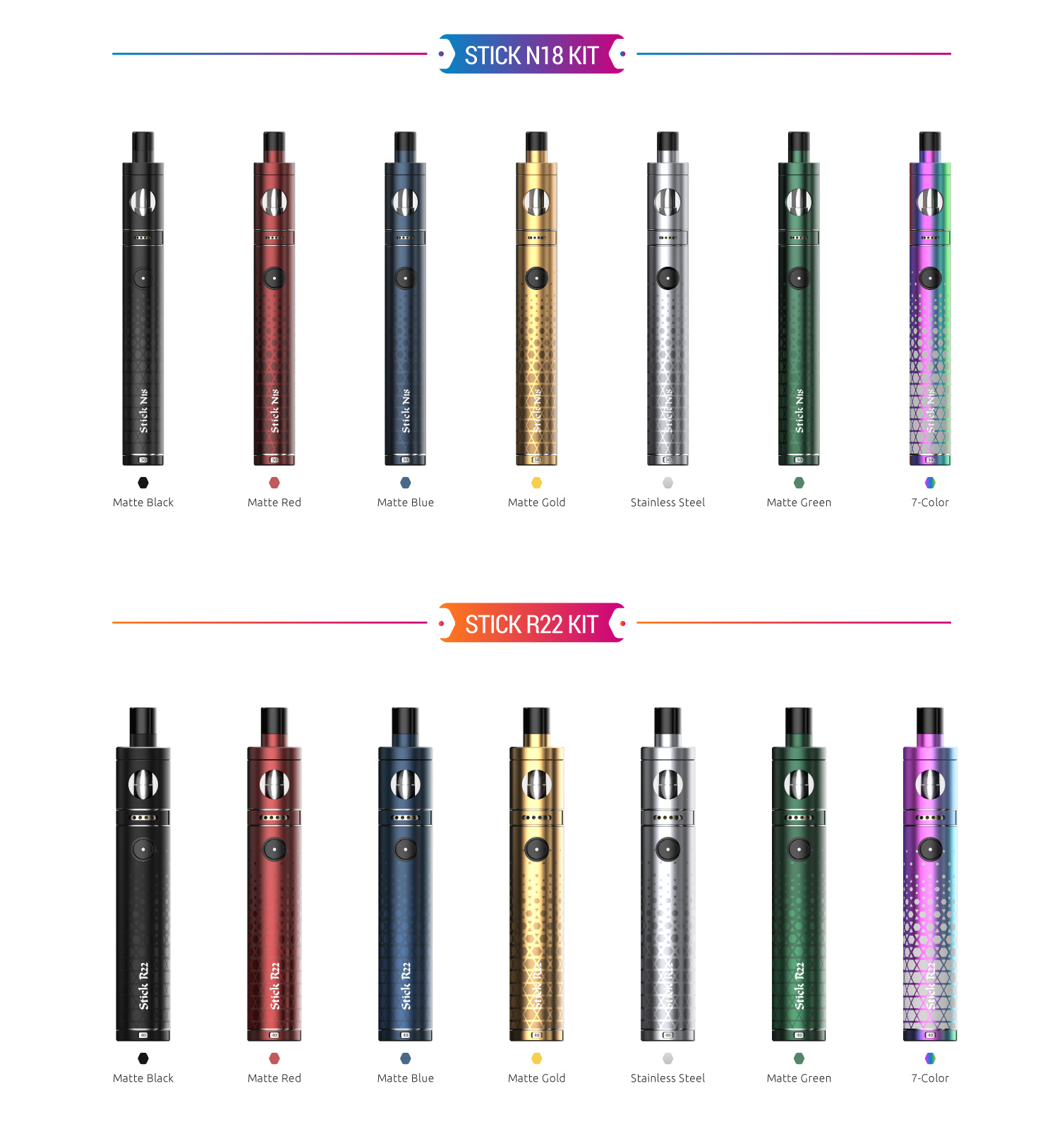 LET THE DELICACY BLOW YOU AWAY
The all-in-one stick device is an embodiment of balance and symmetry. With an integrated color scheme, the delicate pattered finishes have
adopted high-strength stainless steel, producing a subtle glow and smooth feel.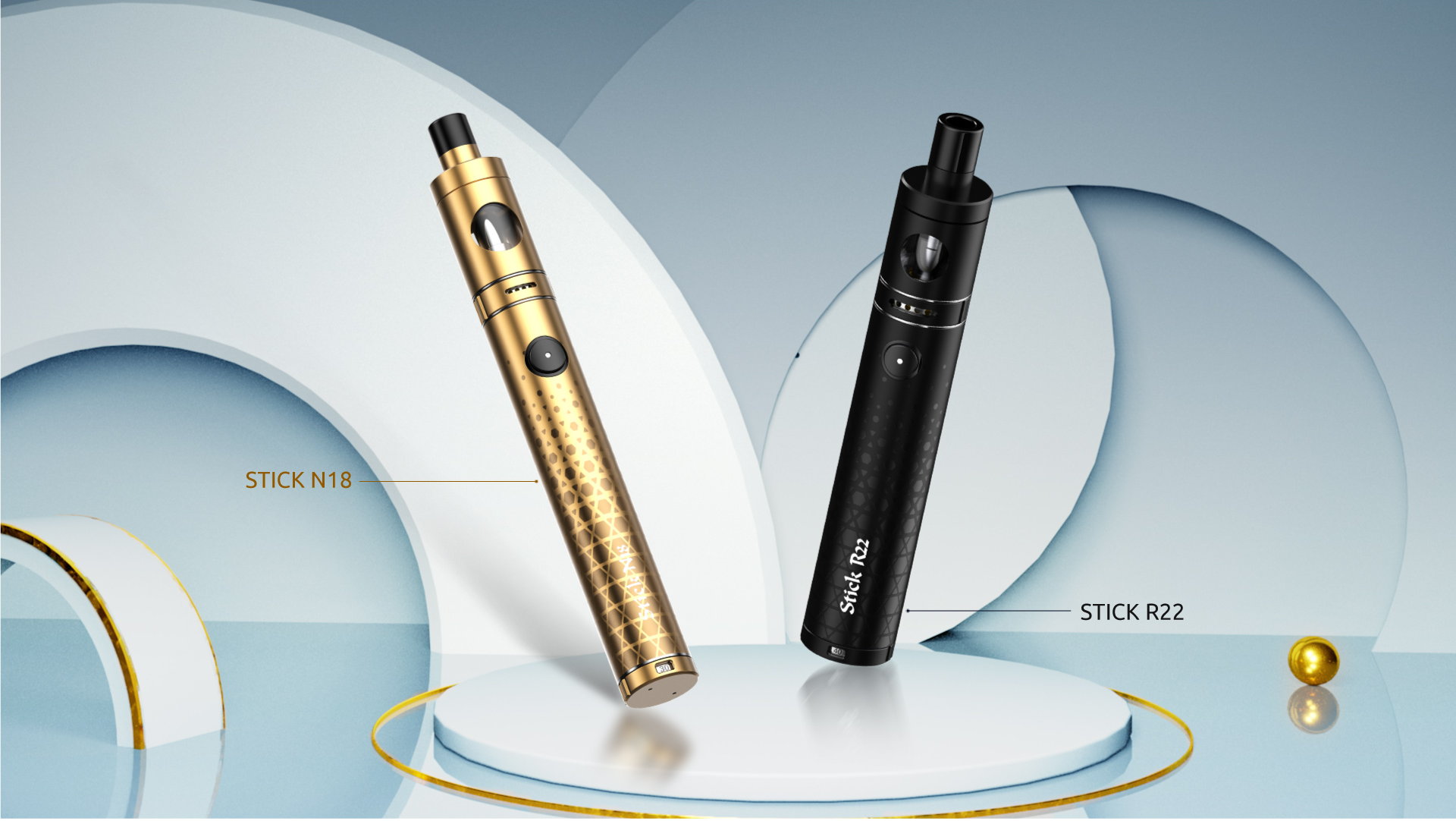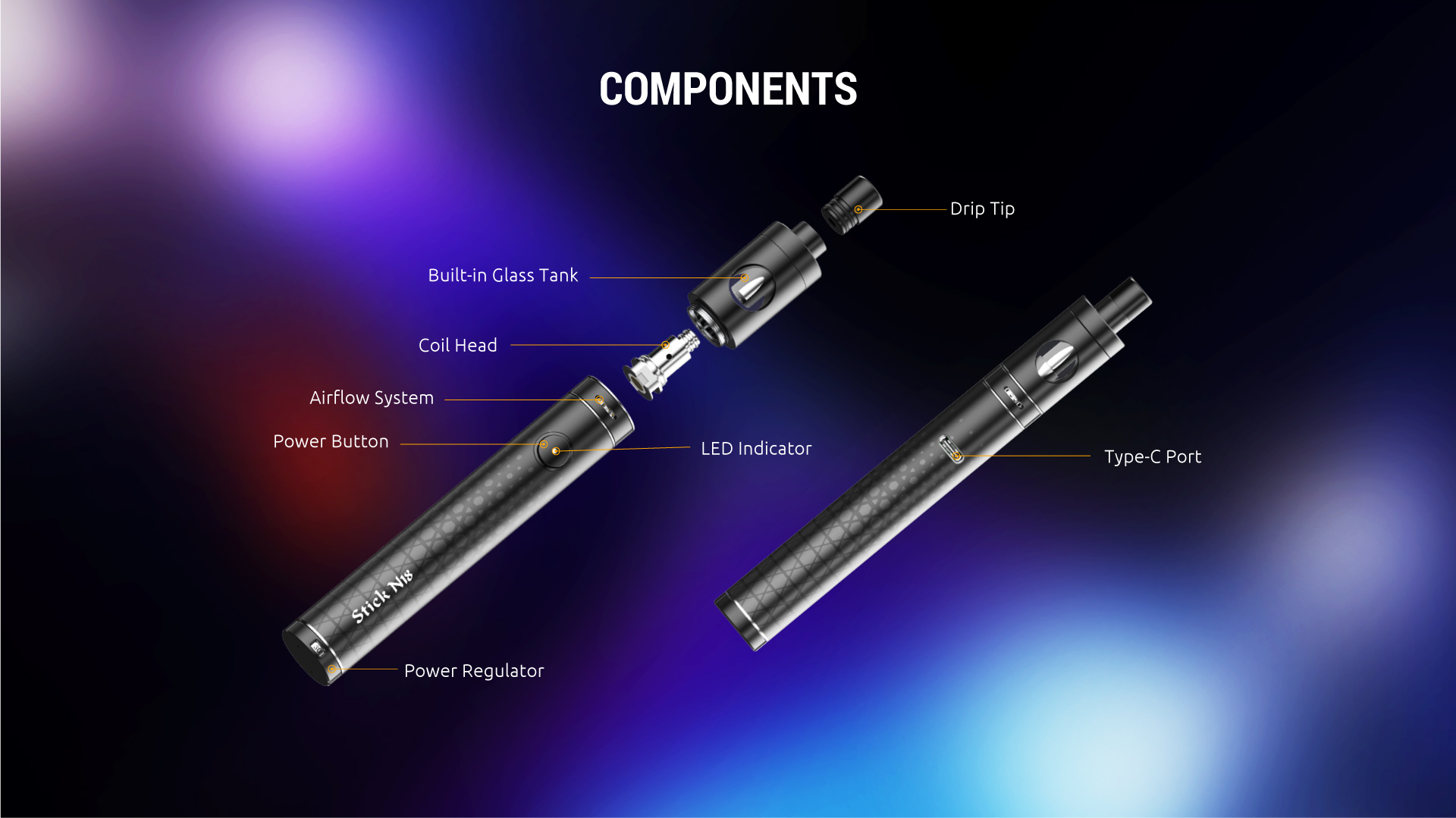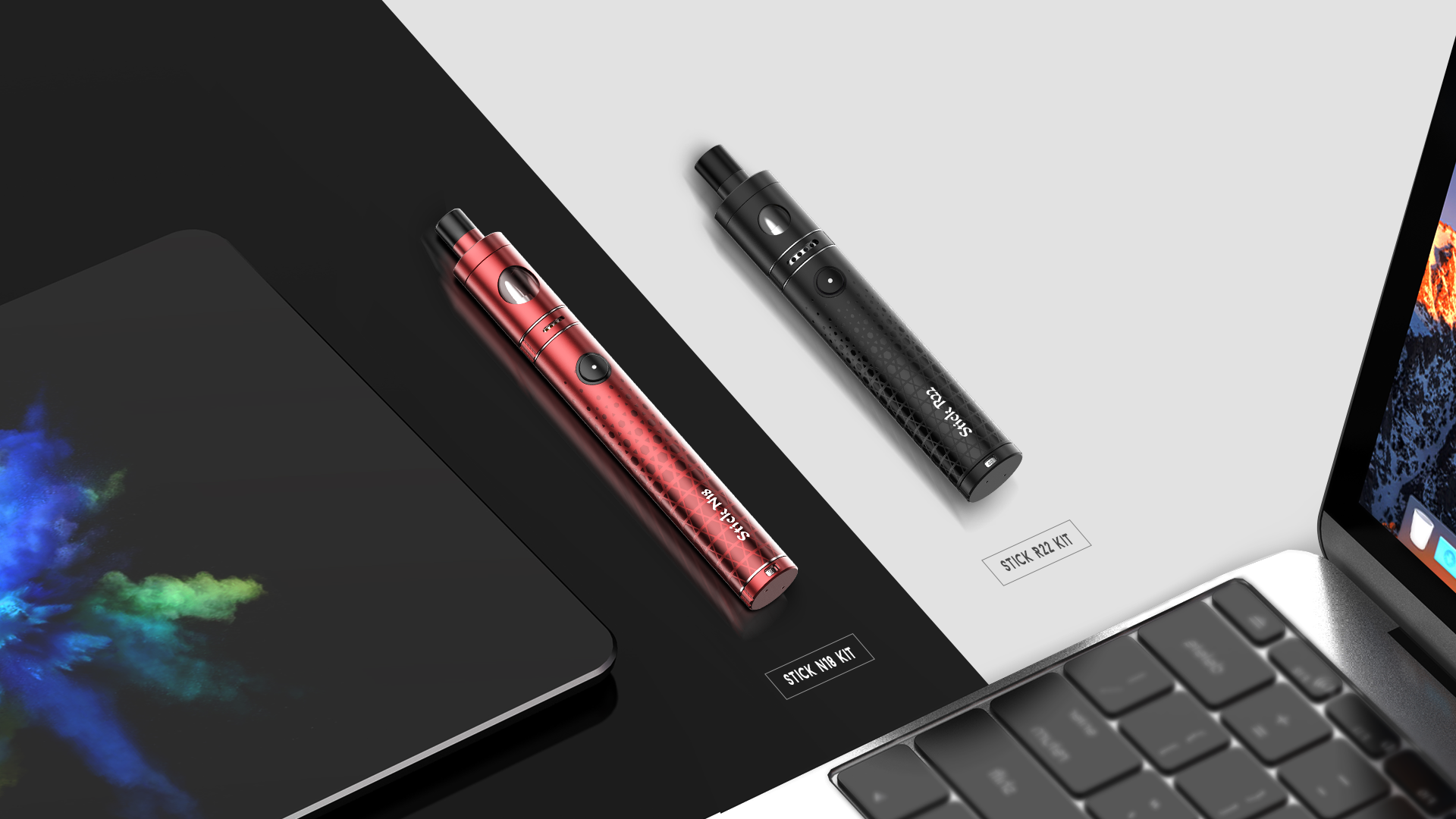 THE KIT INCLUDES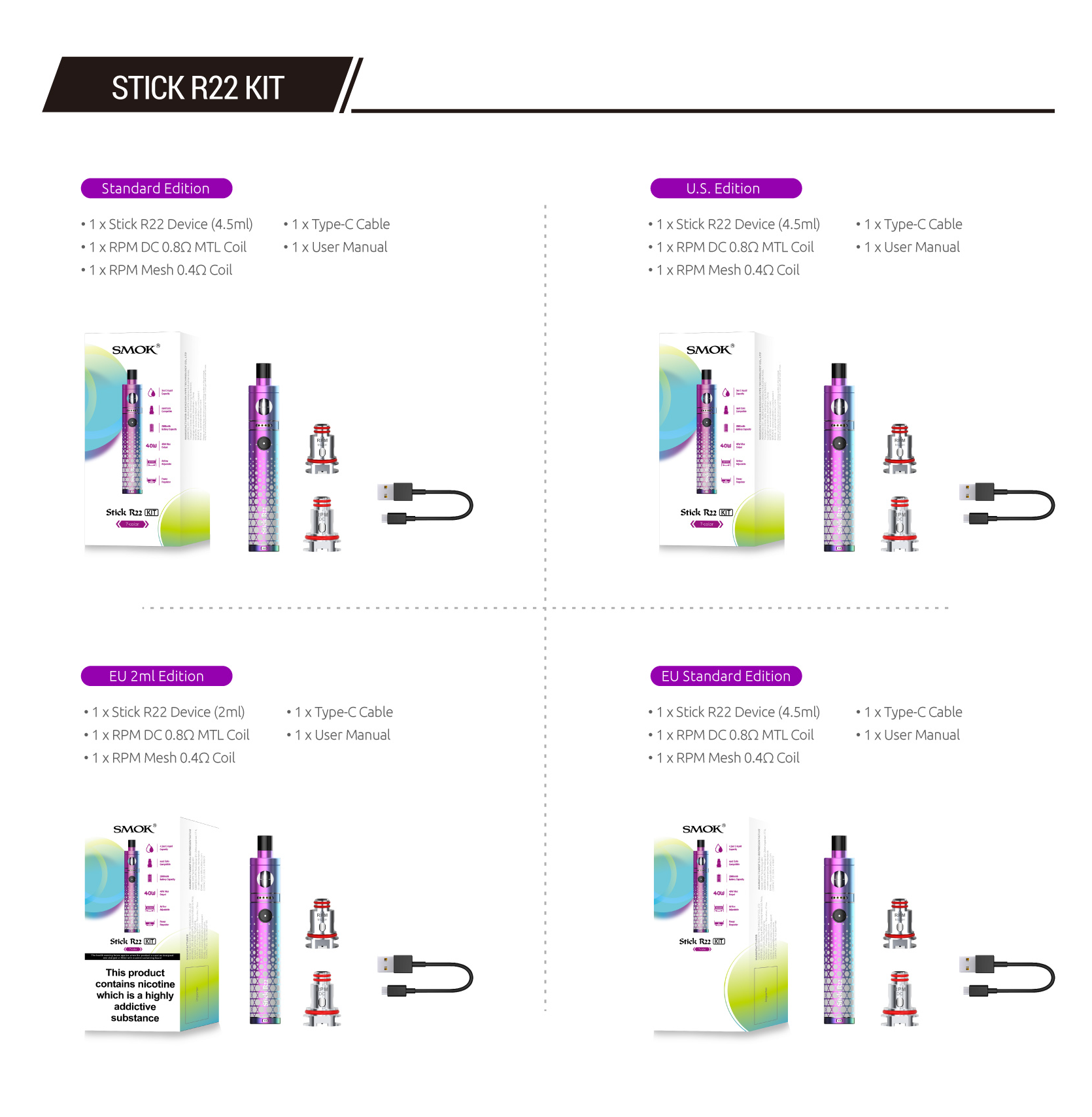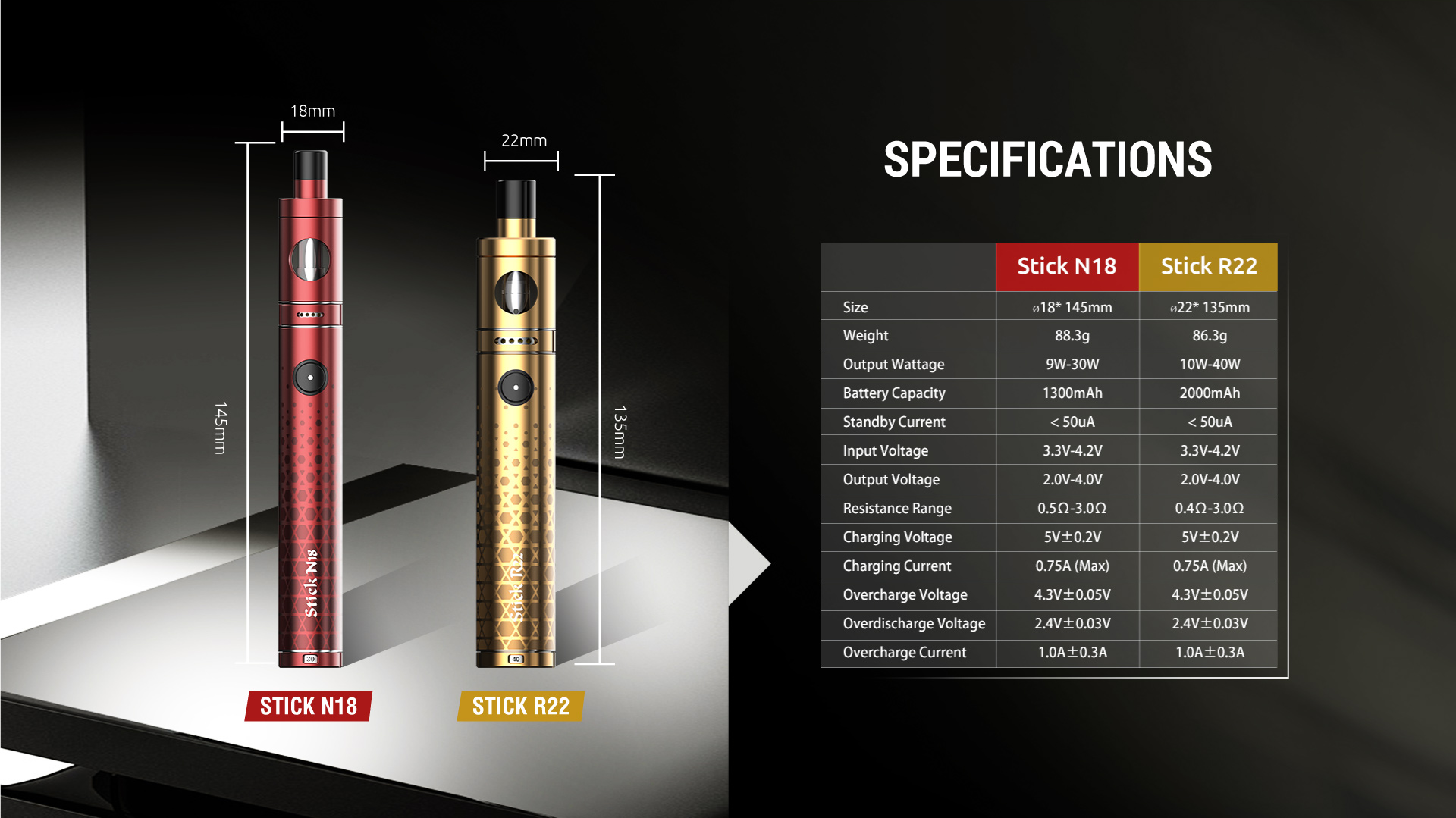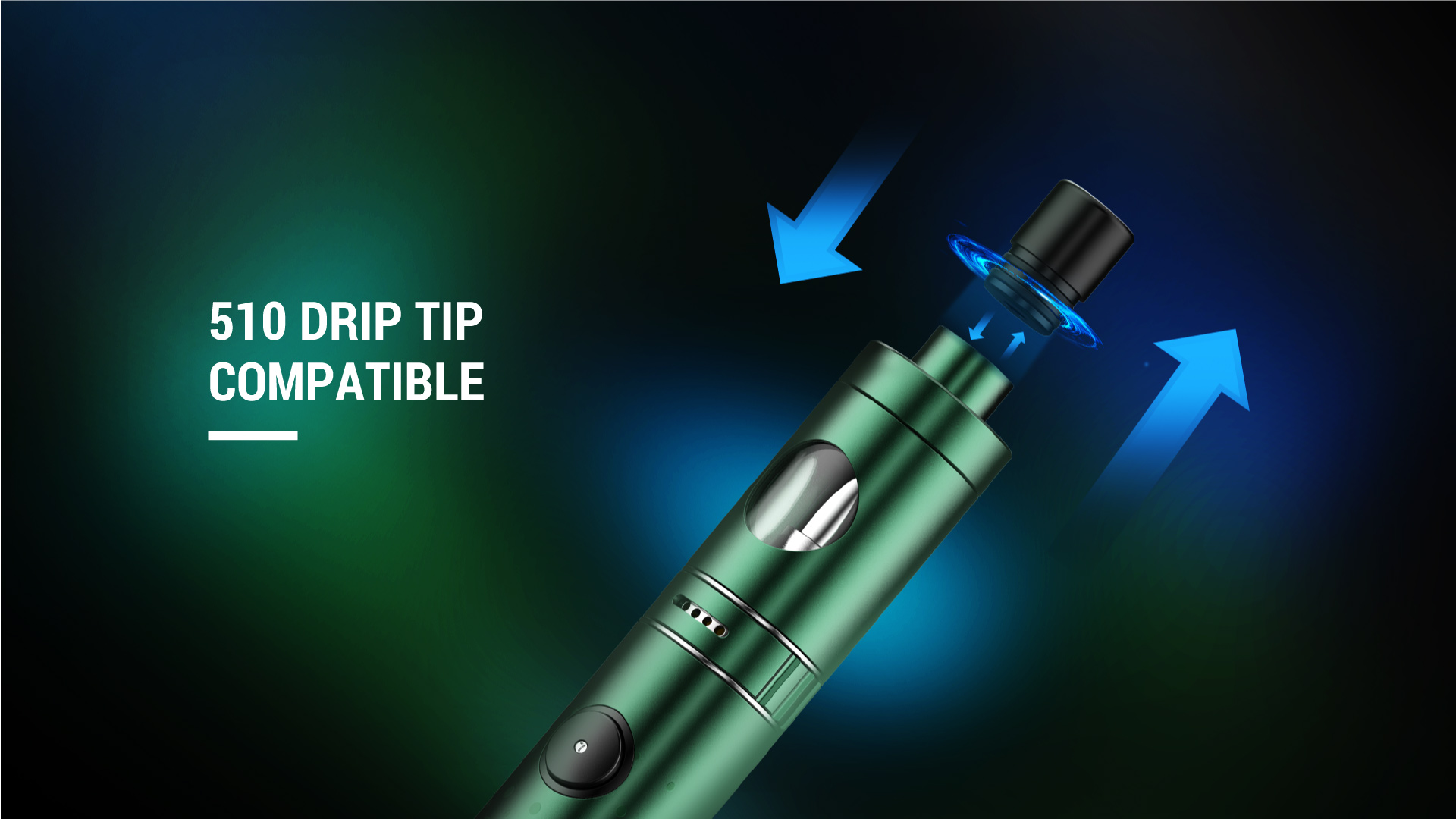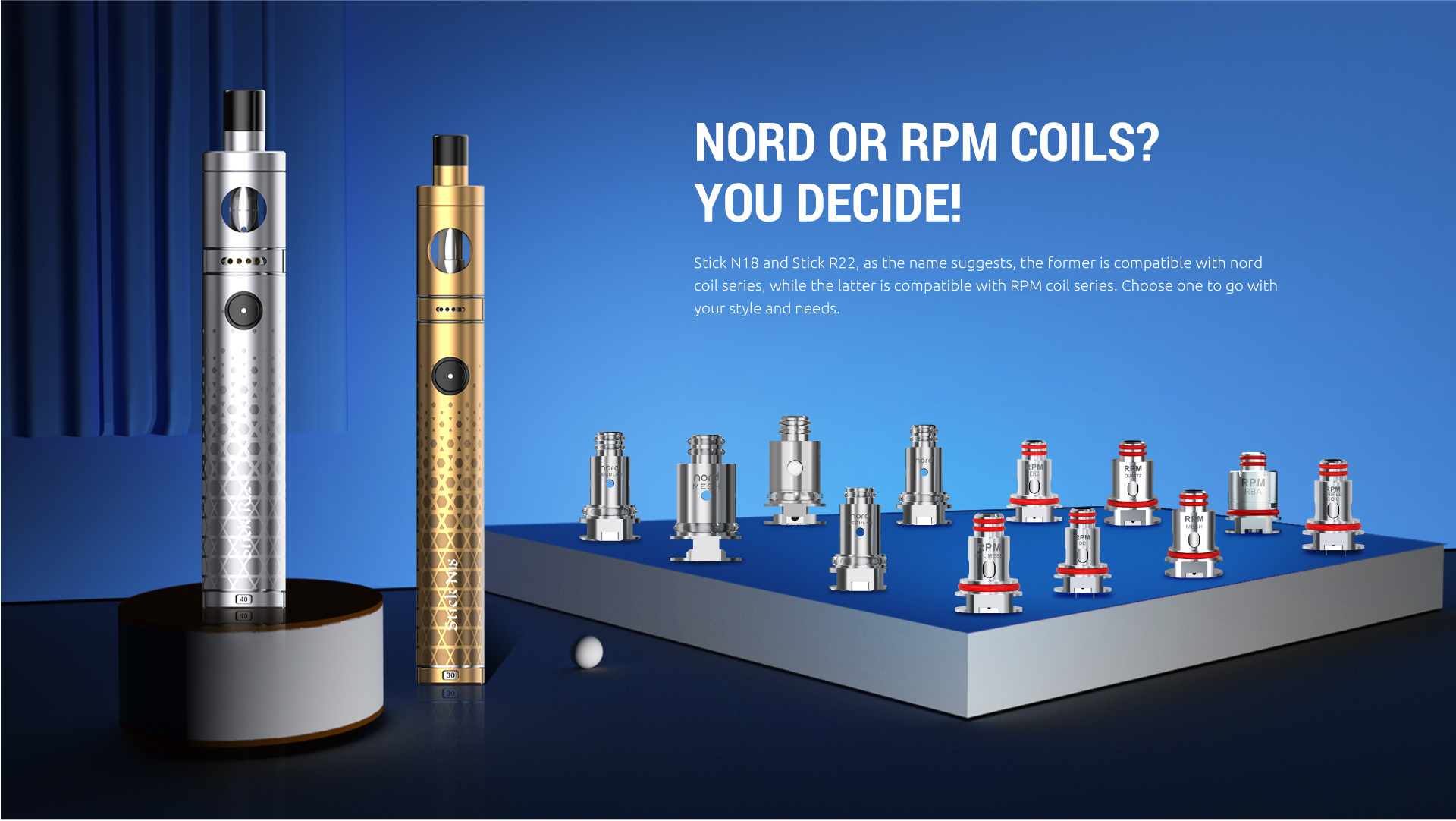 POWER HITS NEW LEVELS
The power regulator at the base of the device provides multi-level watt values, which are set and designed for more targeted adjustment.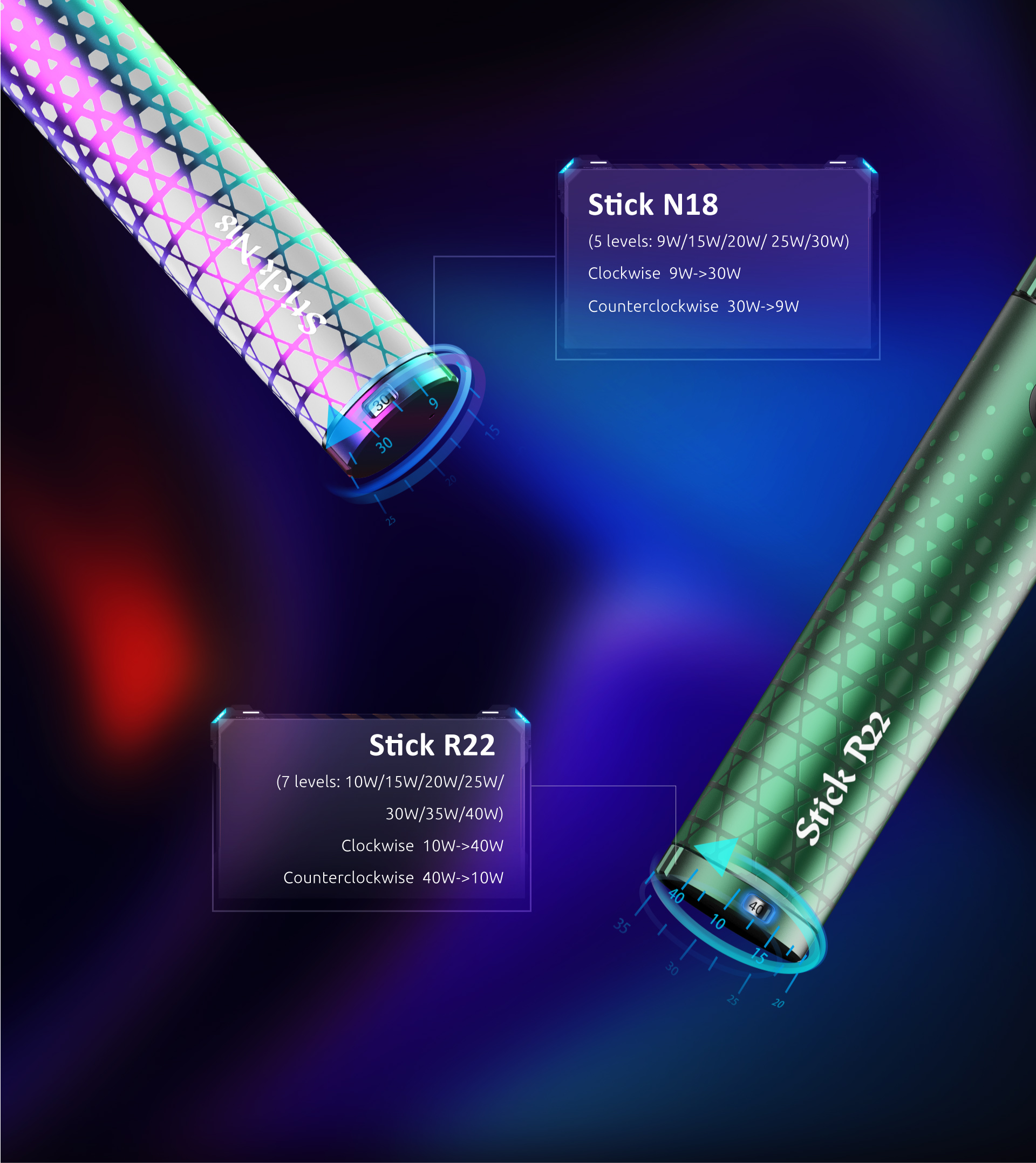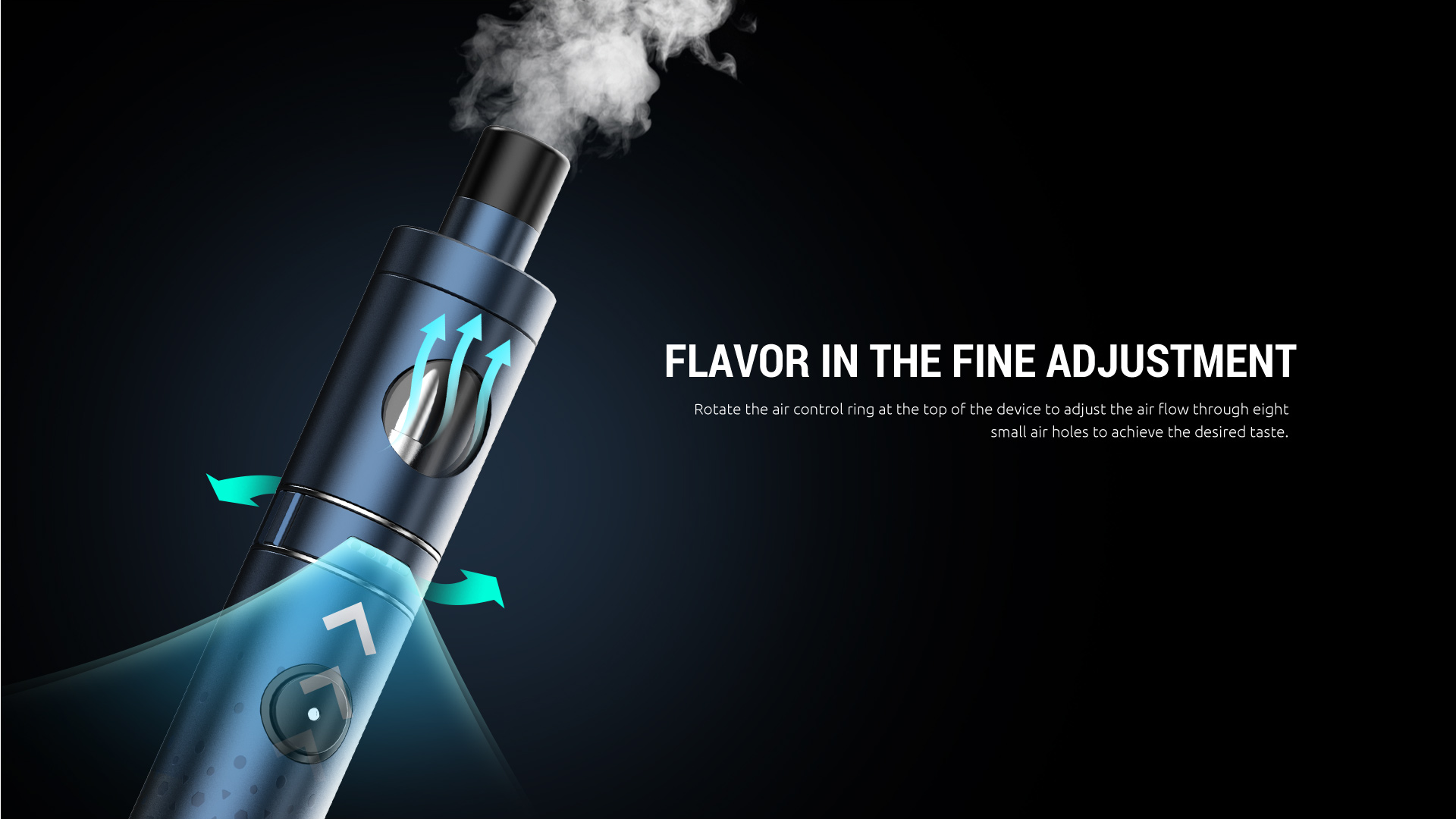 HIGH-CAPACITY BATTERY
Long-lasting battery (Stick N18: 1300mAh/Stick R22: 2000mAh)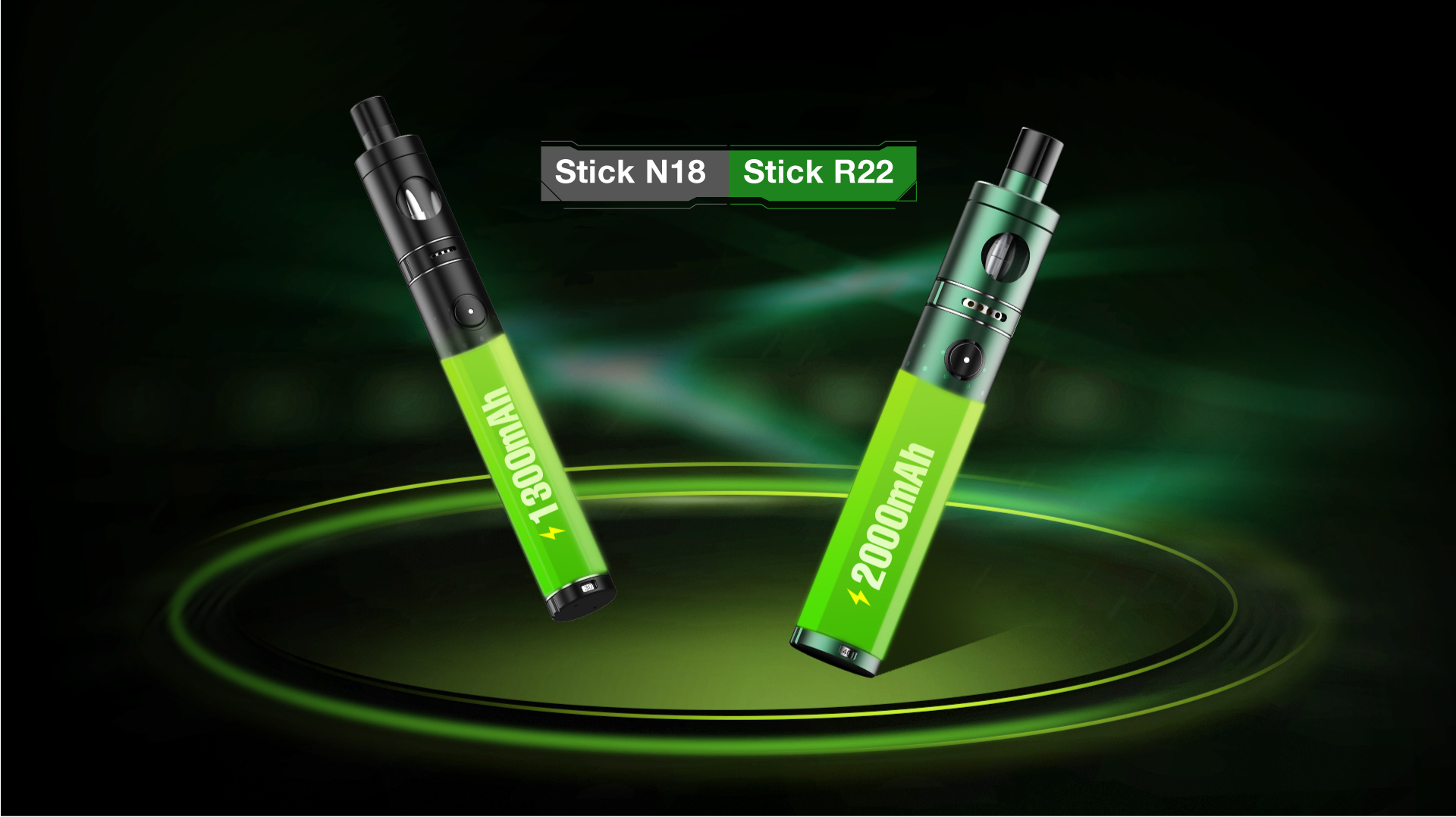 THE LIGHT KNOWS BETTER
Multi-colored LED lights indicate battery level.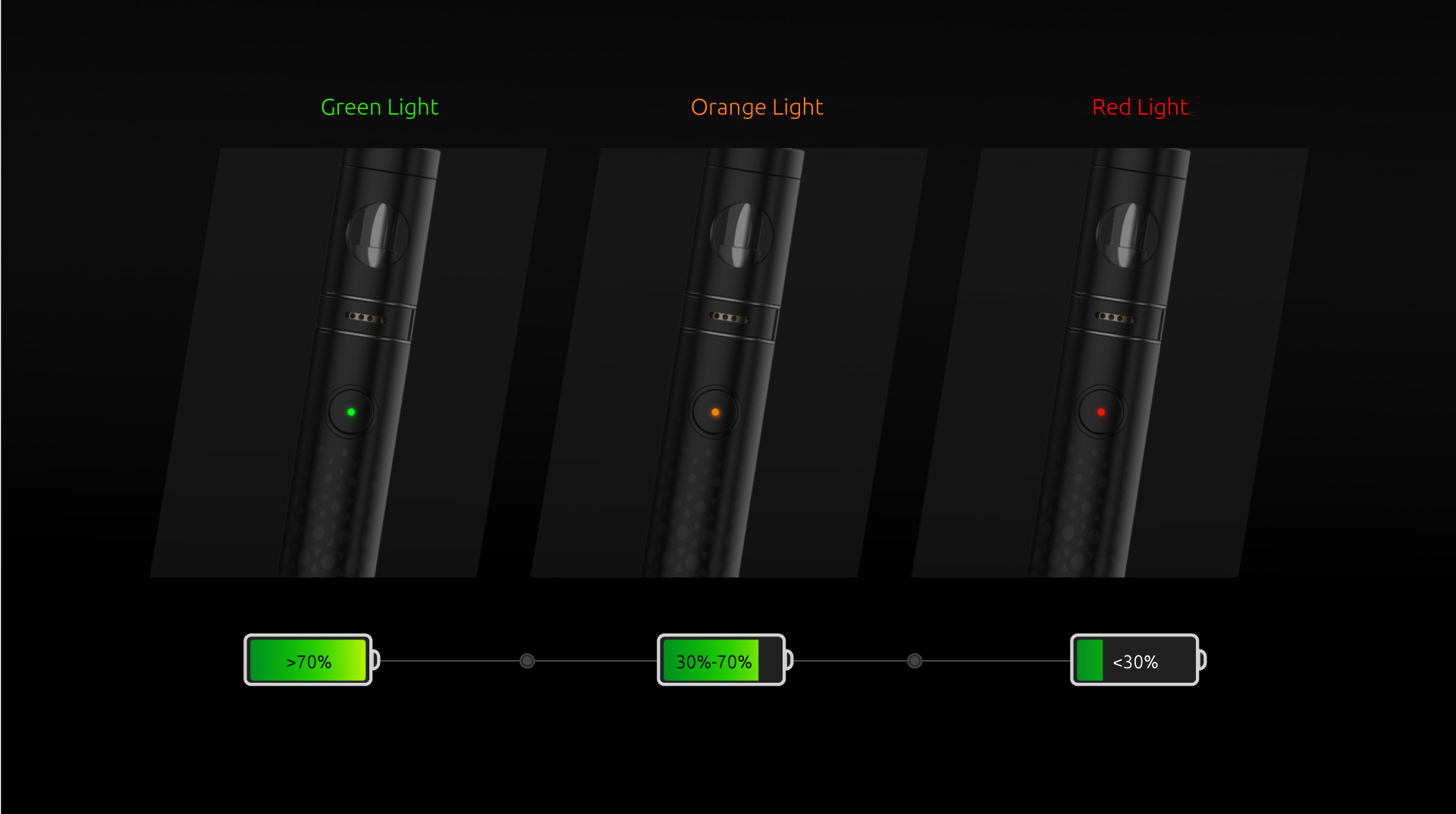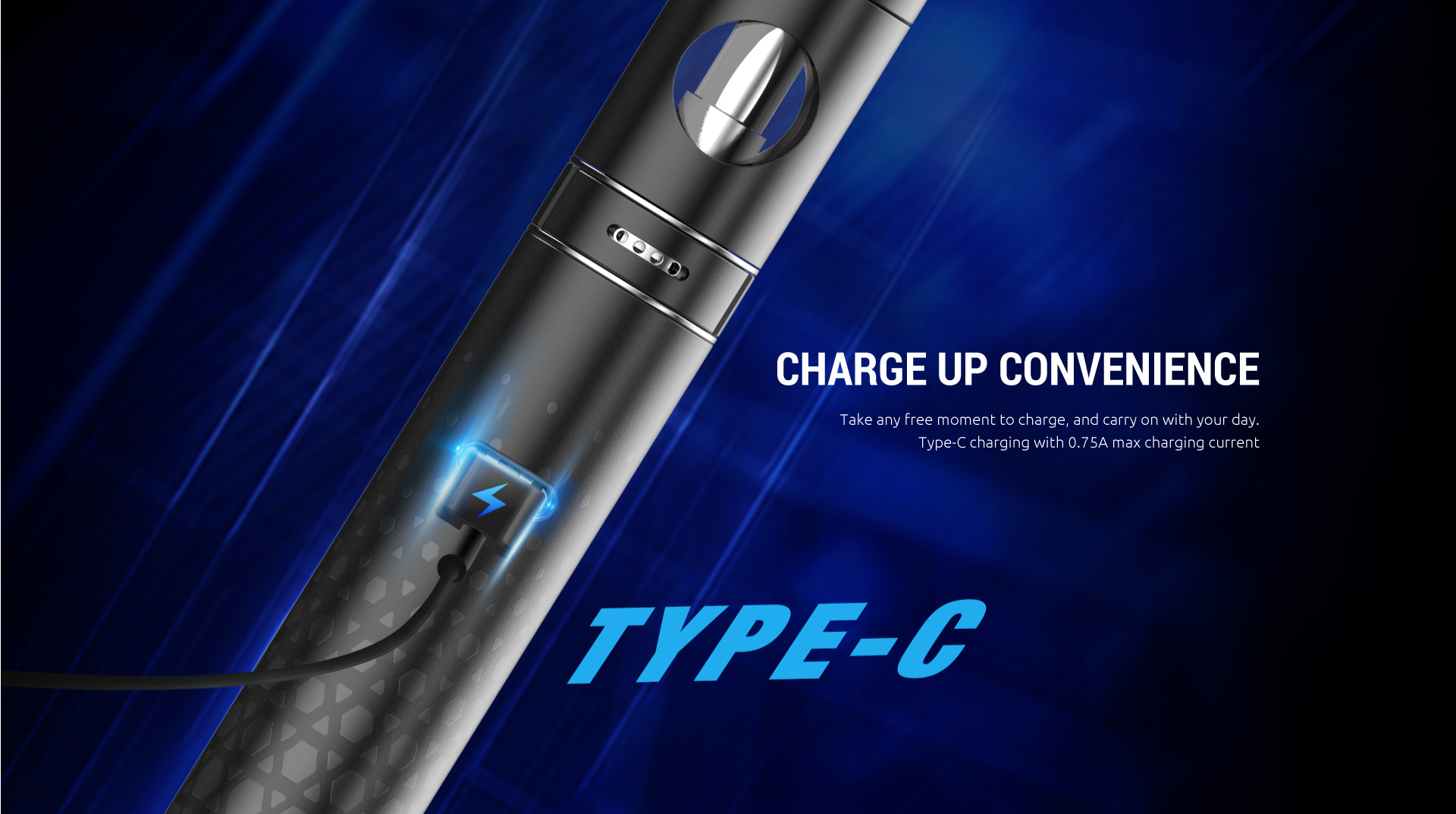 GET A CLEARER JUICE LEVEL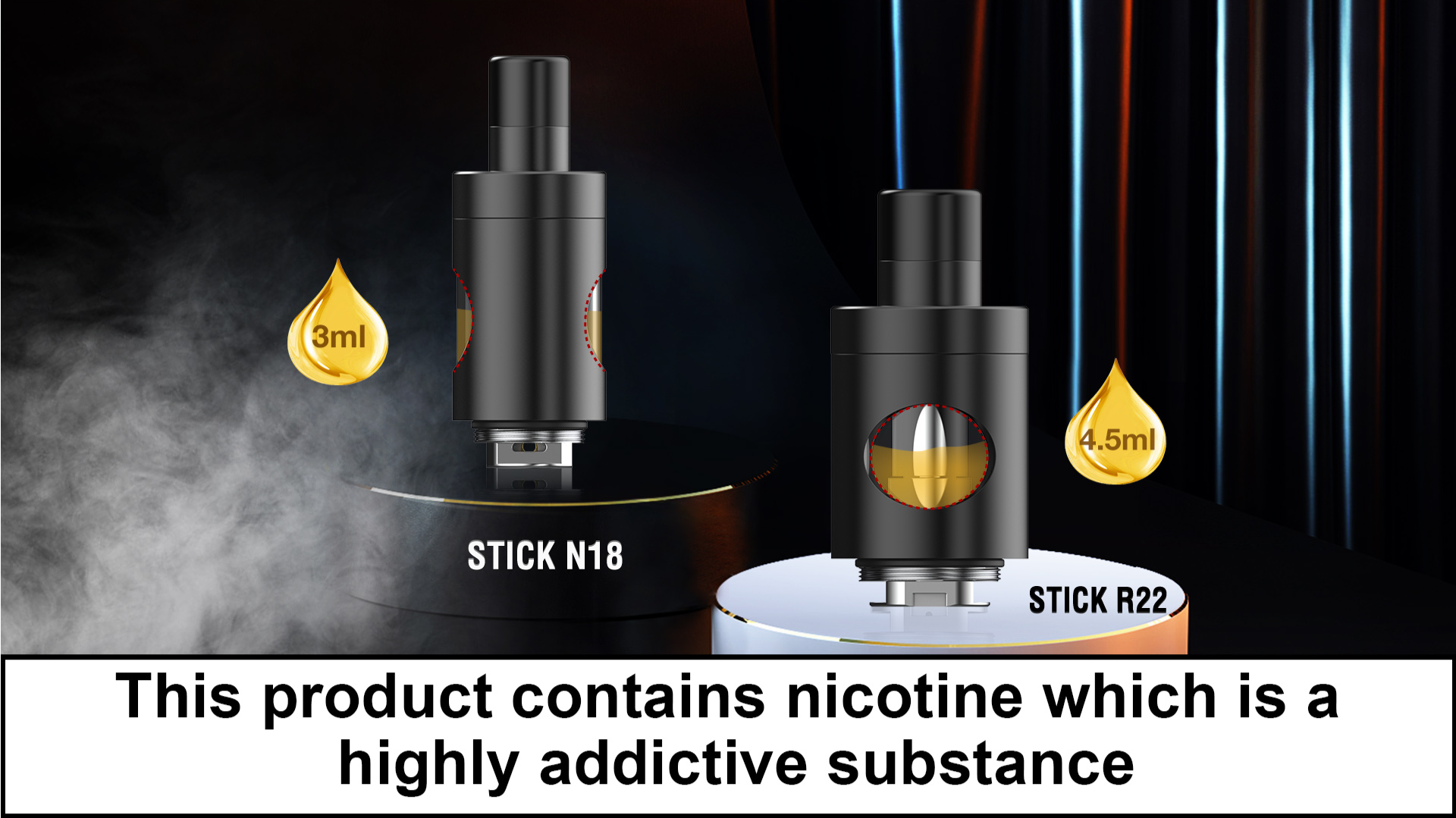 SAFEGUARDS AT ALL TIMES
Provide you with fundamental and integrated safety protections.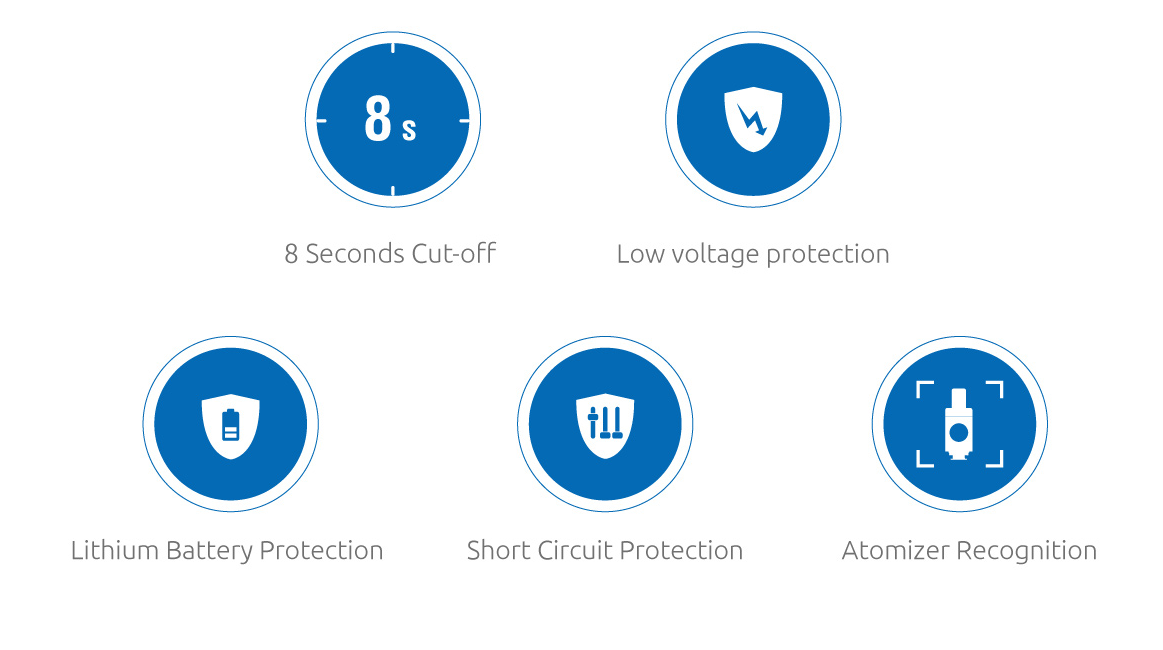 HOW TO FILL WITH E-LIQUID
While the device is powered off and without pressing the power button inhale on the drip tip 2-3 times to draw e-liquid
into the coil. Priming the coil before use optimizes the vaping experience and avoids burning the coil.